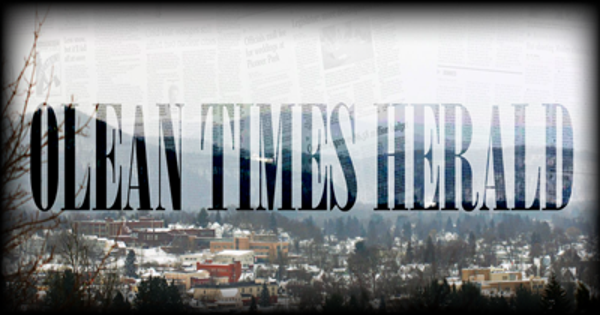 OLEAN – The Tri-County Arts Council is delighted to announce the recipients of Restart NY Regrants, a special grant initiated by the Governor's Office to help New York State recover from months of quarantine and COVID-isolation 19.
Restart NY Regrants is made possible by funds from the Statewide Community Regrants Program, a grant program of the New York State Council on the Arts with the support of the New York State Governor and Legislature and administered by the Tri-County Arts Council.
"The Restart NY program is a unique and generous opportunity to promote the performing arts live in Chautauqua, Cattaraugus and Allegany counties as we slowly recover from the long months of isolation from COVID-19," Mikel Wintermantel, Director Executive of the Tri-County Arts Council, said, adding: "The intention was to allocate funding for live performances with the aim of encouraging people to come out and enjoy the wide variety of events and groups. cultural organizations that we have in this community. "
All of the grant recipients are nonprofit organizations in the tri-county area that work diligently with limited funding to bring live performing arts to their communities, many of which are rural and a considerable distance from theaters and major city symphony orchestras.
The Arts Council is honored to distribute over $ 41,000 in grants for the following performing arts projects:
the Cherry Creek Community Association for its Summer Kickoff Event – Celebrating Red, White and Blue; the Cassadaga Lakes Association for its Labor of Love Day parade; to the Cattaraugus County Living Arts Association for its fall 2021 programming; to Citizens for a Better Cassadaga for its two one-day events: Live Theater Comes to Cassadaga and Second Street Sunset; at the David A. Howe Public Library for Restarting NY with live music and dancing; to The Palmer House for its theatrical programming; to Kimberly A. Merrill for her Russian Romance Recital; the American Scandinavian Heritage Foundation for its Celebrating Our Neighborhood's Swedish Heritage with Music and Folk Dancing project; at the Municipal Theater of Short Tract for its summer musical production in 2022; at the Hollywood Theater in Gowanda for its program Chopsticks to Chopin and the three-part Art of the Silent Film series; at the Keynote Chorus for its Keynote Chorus Spring Concert Series 2022; the Southern Tier Symphony for the 2021 symphonic performances: Season 19, "Together Again! "; the Olean Theater Workshop for its Returning to the Stage program; to the Cuba Memorial Library for its Build Back Through Art project; the OCTives for its performance OCTives Jazz Band; and the Sinclairville Free Library for its "Singing Our History" program.
"Tri-County Arts has been given an extraordinary opportunity to provide funds to live performing arts groups with the goal of quickly presenting live cultural events to the public," said Wintermantel, expressing his gratitude to the Statewide Community Regrants Program for this opportunity to add greater performance. enrichment of the arts in the tri-county area.