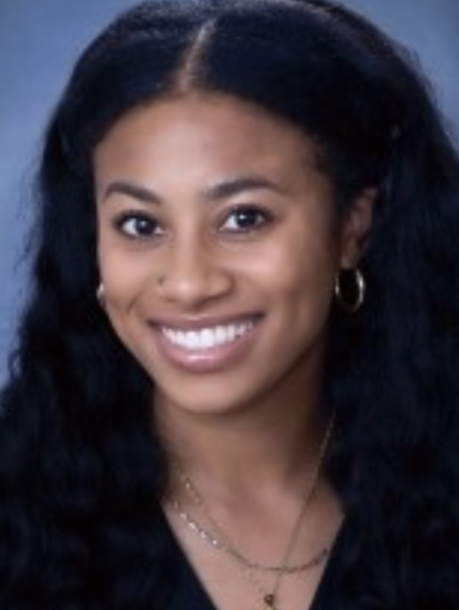 This Q&A has been edited and condensed.
What is your job title and where do you work?
I am an account coordinator at M&C Saatchi Sport & Entertainment North America. It is a New York-based creative communications agency that operates across sports, entertainment, and lifestyle. I mostly work remotely from my hometown in Maryland.
What does a day in your role look like and how do you approach new projects?
It all depends on the week, and the important projects for the different client accounts. As an Account Coordinator, I am one of many people within the company assigned to client-related PR/communications projects. On a daily basis, my responsibilities include attending weekly meetings related to client projects as well as assisting with public relations and communication needs for various accounts.
Is there anything about your professional background that people would find surprising?
I'm not sure many would find my background surprising, but a lot of it has come from networking. At the height of the pandemic in 2020, I reached out to a former University of Maryland student-athlete involved in communications and public relations. After learning a little more about what she does and the experiences that led her to this position, I was intrigued. She helped me connect with several different people who ultimately helped me land my job at M&C Saatchi Sport and Entertainment.
Tell us about your journey from graduation to your current job .
As for what I wanted to do after getting my Bachelor of Arts in Maryland in 2021, I was very lost. Things seemed very complicated for new graduates looking to enter the job market. With my psychology degree, I knew I was interested in people, but I wasn't interested in going to graduate school in psychology or becoming a psychologist.
Due to the pandemic, the NCAA has granted student athletes the choice of an additional year of eligibility to play and make up for a lost season in 2020. My academic advisors had introduced me to the Smith School Plus 1 program, just in case I decided to stay in Maryland for another year. I thought it was a unique opportunity to play football longer in college and gain more academic knowledge, so I took the extra year. I also wasn't sure if entering the workforce at that time felt right to me, so I applied for the master's program at Smith.
The Master of Science in Business and Management program seemed to me to be the best foundation for gaining more business knowledge, while getting back to talking to people face to face in a professional manner. I would have been too nervous to do this if I had chosen to work right after graduating from high school.
In the spring semester of 2022, I finished playing football and just focused on school as well as the next steps after graduation. I contacted a contact at M&C Saatchi Sport & Entertainment North America. They offered me an internship, and I liked it so much that I expressed my interest in working for them full time.
Are you where you thought you were in your career? What are your goals?
No and yes. I had hoped that I would be in a creative field – something like marketing, communications or public relations – after graduation, but I didn't think I would enjoy an internship with an agency as much as I would. did it. My original goal was to get a full-time position in a sports league/team.
I'd be lying if I said I knew exactly what my long-term career goals were, but for now, I think I'd like to pursue PR.
What Smith resources or connections have you leveraged for your career?
I mainly used my teachers and classmates within my cohort to help me leverage my career. While my current role was acquired through Smith's outside contacts, it was Associate Professor of Management and Organization, Rellie Derfler-Rozin, my other professors, as well as guest lecturers at Smith who really helped me understand my interests and career opportunities.
How has your training at Smith helped you in your career? Are there specific courses, experiential projects, team projects or internships that have been particularly useful to you?
I got a second degree which allowed me to build a foundation in business and gave me tools like negotiation, writing, networking and team building. Since the courses were based on simulations with team presentations, it was a useful and realistic introduction to work.
The negotiation and brand management courses were very useful to me.
What about your personal journey that led to your success?
Being honest with myself about my interests has contributed to my success. With the uncertainty that comes with the pandemic, I realized that goal setting should only be a baseline for your career plans, not a checklist. My goal was to have a full-time job after I got my BA, with no intention of ever going back to school. I felt a certain pressure, as many undergraduates do, to get a job before graduation. This is considered by many to be the start on the road to success.
I also think that just networking and having conversations with people – formally or informally – exposed me to a wide range of jobs and careers that I didn't even know existed, but that fit my needs. my interests. Hearing about other people's career paths made me more comfortable not being sure what I wanted to do. The advice I received from several people in my network helped me understand that there is no set path to a career, but having a few goals can help you figure it out.