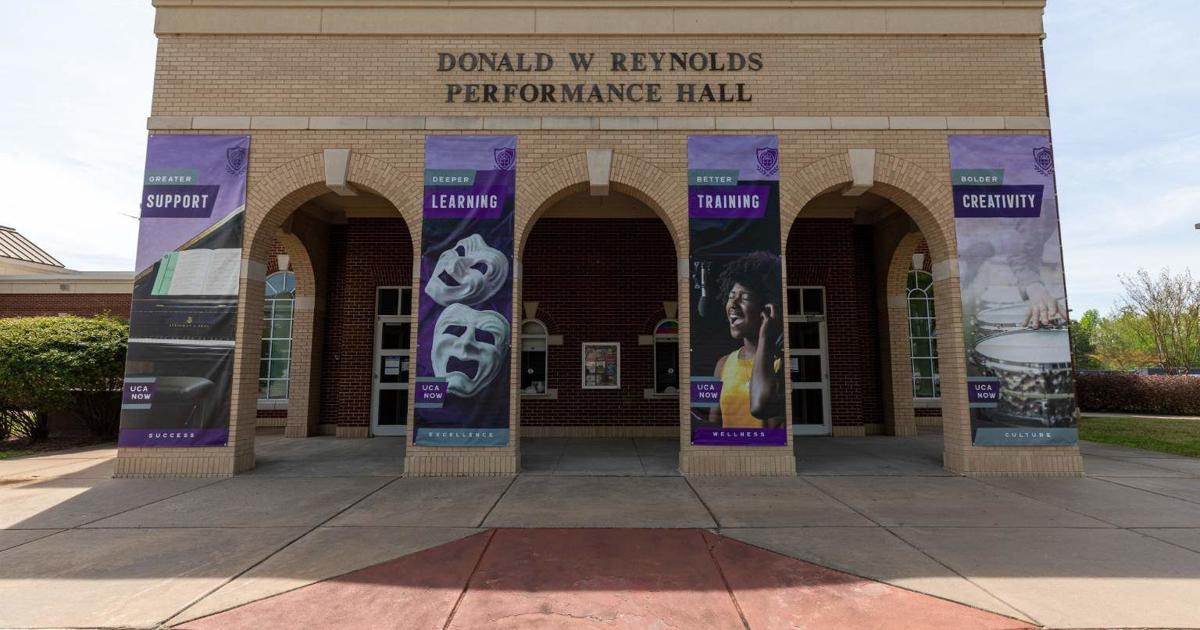 [ad_1]
The Reynolds Performance Hall at the University of Central Arkansas recently received a $ 330,337 Shuttered Venue Operators Grant.
The Shuttered Venue Operators Grant (SVOG) was created by the Economic Assistance to Small Businesses, Nonprofits, and Hard-hit Sites Act, and amended by the US Rescue Plan Act. The program includes more than $ 16 billion in closed site grants, which will be administered by the Disaster Assistance Bureau of the United States Small Business Administration.
"The pandemic has put a lot of our revenue on hold, and SVOG funds have helped us keep the site open and operational. We were able to continue to present a limited number of live art events while planning for the new 2021-22 season. We are fortunate not to have to shut down operations like many venues across the country did, "said Amanda Horton, director of Reynolds Performance Hall.
The Reynolds Performance Hall is currently in its 2021-22 season with upcoming shows including "Celtic Angels Christmas", "Postmodern Jukebox" and award-winning gospel artist CeCe Winans. To view a show lineup, visit the Reynolds website.
Located on the UCA campus, Reynolds Performance Hall opened on September 15, 2000, with a sold-out concert by the late Ray Charles. The venue is a 1,200-seat performing arts center that features professional touring artists of national and international renown. These representations serve the college campus, school children statewide, central Arkansas, and clients across the region. The facility also hosts various other groups such as student organizations, local performing artists, and community events.
"The arts are more than entertainment, but also an outlet for cultural awareness, educational opportunities and social engagement. Our community values ​​the enriching quality of life that the arts bring, and we are delighted to be able to continue our mission of showcasing exceptional performing arts, "said Horton. "We are very grateful for these SVOG grant funds which have helped us through these difficult times."
Performance venues were among the first to close in March 2020 at the start of the COVID-19 pandemic. These facilities were also one of the last industries to reopen to live performances, resulting in major financial impacts for the venues.
[ad_2]