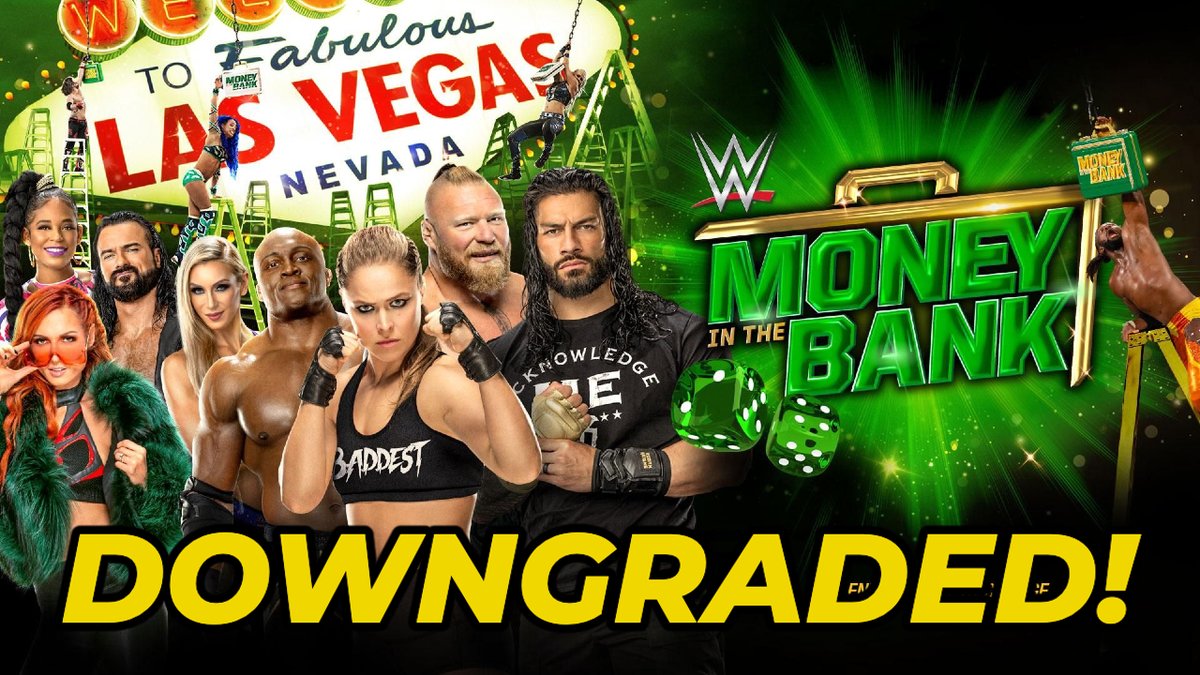 So much for WWE's summer dominated by three stadium shows for their Premium Live Events.
WWE was set to have its first of three massive PLEs in July with Money in the Bank scheduled to take place in July at Allegiant Stadium in Las Vegas, the site of SummerSlam last year. Now Fightful.com is reporting that WWE has announced it is moving MITB to MGM Grand Garden Arena in Vegas, emailing fans about the change.
All tickets purchased for the stadium have been automatically refunded, and fans who purchased tickets for the original venue will have the first opportunity to purchase tickets for the new venue. Tickets would go on sale for the MGM Grand Garden Arena on June 1, with the show taking place on July 2.
WWE sent the following email to fans stating that Money in the Bank will now take place at the MGM Grand Garden Arena pic.twitter.com/HC2h4nhpqe

— Fightful.com's Sean Ross Sapp (@SeanRossSapp) May 26, 2022

WWE did not provide any reason for the venue change. However, the size of the venue's seats could be a factor. Selling a stadium show based on the name of the show is extremely difficult for any WWE event not called "WrestleMania", especially without advertised matches.
Allegiant Stadium is the home of the NFL Las Vegas Raiders and has a capacity of over 60,000. Reportedly, he had 51,000 fans for SummerSlam last year. The MGM Grand Garden Arena, meanwhile, will hold around 12,000 people.
WrestleTix tweeted the following after it was reported that Money in the Bank was moving:
My final guess for the setup was 24,867, which means they gave out about 17,924 tickets. MGM Grand Garden Arena will likely have a seating capacity of around 12,000. Presale is next Wednesday at 10:00 a.m. PST.
Since fewer seats will now be on sale than originally, fans still planning to attend Money In The Bank 2022 face an uphill battle for tickets.